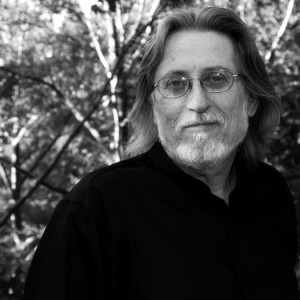 Harold Rosenbaum is one of the most accomplished and critically acclaimed choral conductors of our time. He is the 2010 winner of ASCAP's Victor Herbert Award, and the 2008 winner of the American Composer Alliance's Laurel Leaf Award.
Mr. Rosenbaum established The New York Virtuoso Singers, an all-professional choir now in its 22nd season. They are regularly invited to perform with leading orchestras, and at prestigious institutions such as The Tanglewood Music Festival and The Juilliard School. It has premiered over 250 new works. The NYVS is the official choir of the Society for Universal Sacred Music Festival.
Prior to the formation of The NYVS, Mr. Rosenbaum had already established his all-volunteer choir, The Canticum Novum Singers, as one of New York's premiere choirs presenting the music of all periods, with a special focus on early music, performing over 450 concerts in this country, and on four European tours.
He has created an annual choral composition competition, commissioned twenty five works, conducted over 300 world premieres, and recorded contemporary choral music for SONY Classical, Albany, CRI, Bridge, Koch International, Capstone, and DRG. He is a three-time recipient of the ASCAP/Chorus America Award for Adventuresome Programming of Contemporary Music, and a recipient of Chorus America's American Choral Works Performance Award.
Throughout Europe Mr. Rosenbaum has conducted close to 100 concerts, working with the Budapest Symphony Orchestra, L'Orchestre d'Europe, the New Prague Collegium, the Madeira Bach Festival Orchestra, and choirs from the USA and France.
In the US Mr. Rosenbaum has collaborated over 100 times with leading orchestras such as The New York Philharmonic, The Brooklyn Philharmonic (over 55 times), The American Symphony, The American Composers Orchestra, The Riverside Symphony, The Orchestra of St. Luke's and many, many more. He has also collaborated with The Paul Taylor Dance Company, Continuum, P.D.Q. Bach in Carnegie Hall and Avery Fisher Hall, with The Mark Morris Dance Group, Bang on a Can, The Glyndebourne Opera Company, S.E.M. Ensemble, Da Capo Chamber Players, The New York Youth Symphony, and The Bel Canto Opera Company.
Mr. Rosenbaum is Artistic Director of The Society for Universal Sacred Music. The Society creates opportunities for universal sacred music to be performed and heard through concerts, workshops and festivals.