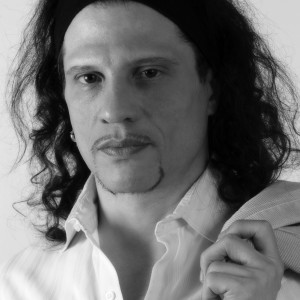 Fernando Otero received the Latin Grammy on November 2010 for Best Classical album.
The Argentine composer pianist Fernando Otero found his voice as writer, musician and bandleader when, at the urging of one of his music teachers, he began to incorporate the indigenous sounds of his native Buenos Aires into his work, as he did in his Nonesuch debut "Pagina de Buenos Aires" in 2008.
He has collaborated with one-time Bill Evans sideman Eddie Gomez, flautist Dave Valentin and pianist/film composer Dave Grusin, among others; he's lately been sitting in with Arturo O'Farrill's Jazz Orchestra during their Sunday night residency at New York City's Birdland, performing his compositions with this large jazz ensemble also at Lincoln Center and The Symphony Space;. Most recently, he joined clarinetist Paquito D 'Rivera on stage, at Birdland, Blue Note , and the Caramoor Festival, and in the studio for the recording of the Grammy-Award winner CD "Funk Tango".
The always adventurous Kronos Quartet commissioned a piece from him, which was premiered at the Carnegie Hall on February 2008, a piece in one movement called "The Cherry Tree".
-Michael Hill
Among other recent works, Fernando composed "Infatuation" for the Imani Winds, "Hommage a Debussy" for piano, premiered by Krisztina Wajsza, Concerto for Cello & Orchestra, for cellist Inbal Segev,  "Contacto" For the Ahn Trio and a double-concerto for Two Pianos, performing himself along with pianist Yana Reznik .
Fernando Otero-Yana Reznik- ROLAND V Piano Duo

————————————————————————
The Argentine pianist Fernando Otero played an extended solo that splashed in and out of dance rhythms, impressionist ripples and free jazz before the orchestra joined him with the angular counterpoint of his "Milonga 10″
THE NEW YORK TIMES  By JON PARELES Published: January 22, 2012
———————————————————————-
Mr. Otero hails from Argentina, where romance has often been cast as a kinetic pursuit. The expressive drama of tango generally animates his compositions, which also involve aspects of classical chamber music and jazz improvisation.
"Beginning with "El Circulo Rojo," which appears on both recent albums, Mr. Danielson and Mr. Otero locked in tightly, playing a compact melody in sync and then spiraling outward to set up some counterpoint. During one passage in the piece, and on a brisk subsequent composition, there was a faint echo of the dynamic that existed between the pianist Chick Corea and the violinist Jean-Luc Ponty some 30 years ago…"
Nate Chinen, NEW YORK TIMES, February 2008
"Otero is a seriously talented pianist, and his orchestrations are equal parts Bernard Hermann and Charlie Parker. That is, they alternate between jagged suspenseful crescendos and long, sinuous melodies. This music bounds out of the speakers and leaps into every corner of the room at once, exhilarating but also bewildering –
Phil Freeman, , JAZZIZ MAGAZINE, March 2008,
"Last year," says D'Rivera, "our trumpeter Diego Urcola called my attention to Nicholas Danielson and Fernando Otero, whom he holds in high regard. Intrigued, I attended a recital they presented in Manhattan. I was so impressed by what I heard that I invited the violinist to be part of my own concert at Jazz At Lincoln Center and asked Fernando to record his wonderful 'Milonga 10' with me on my first self-produced CD, Funk Tango. Even since, Fernando has become one of my favorite composers."
Paquito D'Rivera.  September 2006
————————————————-
Fernando Otero was deep into classical piano studies in his native Buenos Aires when he began to develop a unique and provocative style he called "X Tango." Acclaimed albums like Pagina de Buenos Aires (2007) and the Latin Grammy Award–winning Vital (2010) combined the improvisatory thrill of jazz with a contemporary classical structure in compositions that were often fast–paced and intense, full of dramatic stops and starts. Reviewing Fernando Otero's performance at New York's Symphony Space in February 2012, Steve Smith wrote in The New York Times: "Mr. Otero's writing vibrantly summoned tango ancestors while also acknowledging Bartok and Prokofiev. His brilliant playing bore traces of jazz pianists like Bill Evans and Don Pullen. The resulting synthesis proposed bold new directions for a venerable tradition."