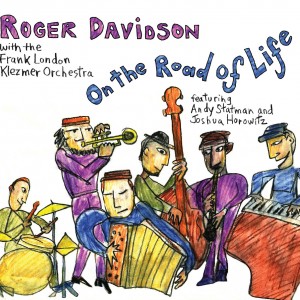 Buy Now
On the Road of Life,  the collaboration between pianist and composer Roger Davidson and trumpeter, composer and bandleader Frank London, comprises 12 original Davidson compositions inspired on the Klezmer tradition.
Klezmer, originally an instrumental music tradition of the Ashkenazi Jews of Eastern Europe, is mostly festive music, originally performed for dancing at weddings and other joyful events. It is also an itinerant music and, as such, it has, over time, adopted instruments and musical elements from the music styles at whatever temporary home.  Featuring some of the best players in contemporary Klezmer music, On the Road to Life draws from a broad range of sources, from Hungarian music and Israeli folk songs, to English country dances, Balkan rhythms, and tango.  It is a road that leads back home, into the world.
Roger Davidson and Frank London discuss their collaboration on WPR's "Higher Ground"
CLICK HERE to listen to the podcast
Pianist/composer Roger Davidson brought together a great collection of world class collaborators for this project. First among them was Frank London (The Klezmatics) who produced the album, arranged all of the material, and played trumpet. Joining those two were Pablo Aslan (bass), Richie Barshay (drums), Joshua Horowitz (cimbalom, accordion), and Andy Statman (mandolin, clarinet).
Although London probably had a lot to do with how this music actually sounds, the overall concept was undoubtedly Davidson's. And that concept turned out to be something different than most other klezmer and klezmer-related recordings. The most obvious differences are that this album is completely instrumental and that all of the material was composed by one person - Davidson. There are no traditional pieces or "cover" tunes. But the thing that really struck me after listening to this whole CD several times, is that it's like an odd symphony composed of many small (but related) movements containing tempo shifts and variations on main themes. I'm even wondering if some parts of the excellent solos were improvised.
While there are a few fast danceable passages sprinkled throughout this set, most of the material here is fairly slow and intricate. This is music that must be listened to patiently - it has the complexity and thoughtful beauty of what is generally considered "classical" music.
This collection of musicians might be difficult to assemble for a concert tour, given the problems associated with time and schedules. But I for one would definitely go to see them live, even if that required a several hour bus or train trip. For now though, we must be satisfied with this superb recording. I hope there will be more. KR
Sing Out! - Vol. 54 #4 - Winter 2012
_________________________________________________________________________
Frank London contributes immensely to pianist Roger Davidson's 12 explorations on a klezmer theme, in which simple and memorable tunes are saved from sentimentality by an introspective minimalism.
On Harvest Dance, which is an old Israeli folk song, we may be getting close to the source, given the deeper, older European origins of such songs.  But Hungarian Waltz is actually an improvisation around a dixieland tango and Russian-ness, was originally written for the English-country dance community.
Roger Davidson has always absorbed different cultures, partly from his mixed American, French and German backgrounds.  He composes with respect for convention while also revealing new possibilities, in pieces which eschew the overly cerebral in favour of direct emotional connection.
And so, From the Desert To The Sea is a prayer and a journey arising from Davidson's metronomic and meditative lines, in the honest rawness of his empathetic spiritual intentions and his stately playing.
JohnPheby, fROOTS (UK)
______________________________________________________________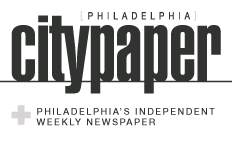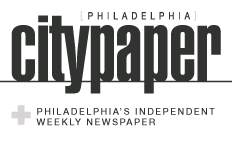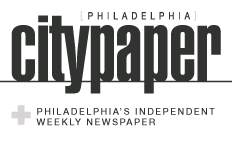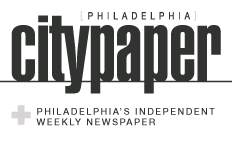 On the new On the Road of Life (Soundbrush), the Frank London Klezmer Orchestra reimagines composer/pianist Roger Davidson's originals in an avant-garde style. But check out "Dance of Hope," which segues seamlessly to a traditional circle dance. On the same cut listen for Richie Barshay, known around here for his Brazilian shows with Matuto, as he works cuica into this Jewish dance with a Brazilian beat. Introspective tunes abound. London's trumpet and Joshua Horowitz's cymbalom delicately invite us to ponder the concept "Equal in the Eyes of God." —Mary Armstrong, Philadelphia Citypaper


http://www.citypaper.net/music/2011-07-14-kaleidoscope.htm

http://www.citypaper.net/music/2011-07-14-kaleidoscope.htm

http://www.citypaper.net/music/2011-07-14-kaleidoscope.htm

http://www.citypaper.net/music/2011-07-14-kaleidoscope.html

_________________________________________________________________

Klezmatics' trumpeter Frank London is also a player and arranger on pianist Roger Davidson's On the Road of Life, a sharp collection of instrumentals that reveal how much klezmer has in common with waltzes, tangos, cabaret and a range of folk music from Eastern Europe and beyond. Davidson brings a jazz man's sensibility to the combo he leads, which in addition to London boasts Klezmatics drummer Richie Barshay, Pablo Aslan on bass, Andy Statman on clarinet and mandolin and Joshua Horowitz handling accordion and cimbalom. The compositions are all Davidson's, and he definitely has a feel for klezmer that moves from lively to stately to evocative. Think of this as klezmer cool, with subtly superb musicianship at every turn.

___________________________________________________________________

More than klezmer…this is global jazz!
Klezmer musical origins were founded in dance and instrumental songs for weddings and other celebrations. Started in Eastern Europe by Ashkenazic Jews, the music accompanied the early twentieth century migration to America. In addition to the folk roots, the genre was transformed by jazz. Once a specific Yiddish-based form, the structure has evolved to become contemporary and global. Brooklyn has become the center of modern klezmer, producing a plethora of crossover artists.

Two such musicians are Roger Davidson and Frank London. Davidson, an accomplished pianist/composer has explored many musical styles including classical, jazz, tango and Brazilian. His latest release, On The Road Of Life is a compilation of twelve original compositions that merge these styles with klezmer. With arrangements by Frank London (founding member of the Klezmatics), Davidson (who has worked with John Zorn, LL Cool J and They Might Be Giants) has crafted a mosaic of pieces that express the celebratory aura of hybrid klezmer. Backing him are London (trumpet), Andy Statman (clarinet, mandolin), Pablo Aslan (bass) and Richie Barshay (drums).

The project opens with "Freedom Dance" with spirited, dance-tinged mandolin (Statman) and drums (Barshay). The uplifting gypsy/folk/Yiddish concoction is varied and always interesting. Whether executing a brooding piano line ("From The Desert To The Sea"), subtle Russian-like waltz time ("The Lonely Dancers") or traditional hora ("On The Road Of Life"), the musicians embrace the melodies with jazzy inflections. "Hungarian Waltz" morphs into a Dixieland trumpet (London) romp as Davidson also joins in on ragtime piano. Pablo Aslam's bass is forceful and the numerous solos are electric. Statman's contributions, especially on mandolin are illuminating. Accents that invoke the Eastern European vibe are plentiful. Of particular note is the use of Hungarian cimbalom (a hammered dulcimer instrument) by Joshua Horowitz on "Equal In The Eyes Of God". There exists deep spirituality and cultural pride within the tracks that mesh with London's structures.

______________________________________________________________

ROGER DAVIDSON/On the Road of Life:  A piano man with a sense of wonder hooks up with Frank London, Andy Statman and a few other genre hitters to kick out a wild Klezmer date that is certainly going to reside on the top of Klezmer Top 10 list for quite a while.  Throwing an audio party that could even get the biggest xenophobe to tap his toe, once this party gets started, you're lucky if it slows down enough just to let you catch your breath.  Wild stuff that reminds you what energy is all about as it's high octane all the way.

MIDWEST RECORD
www.midwestrecord.com

______________________________________________________________

Roger Davidson Hits the Klezmer Road

Whether Roger Davidson knows it or not, he's just released an elegant gypsy punk record. It's not likely that the eclectic composer, whose previous work spans the worlds of jazz and tango nuevo, launched into his new album On the Road of Life with that idea in mind. But that's pretty much what he ended up with. "Pretty much," because there are no distorted guitars or pummeling drums here – and also because Davidson's intent was to write an original album of klezmer tunes. Whether this is klezmer, or Balkan music, or gypsy music is really beside the point – whichever way it falls stylistically, it's a collection of memorably simple themes bristling with the scary/beautiful chromatics and eerie minor keys common to all those genres. Here Davidson is backed by what he calls the Frank London Klezmer Orchestra, an eclectic group with the great klezmer trumpeteralongside another klezmer legend, Andy Statman on mandolin and clarinet, plus Klezmatics drummer Richie Barshay, Avantango bassist Pablo Aslan and Veretski Pass accordionist/cimbalom player Joshua Horowitz.

Some of these are joyous romps. Freedom Dance has solos all around and some especially rapidfire mandolin from Statman. Dance of Hope is sort of a Bosnian cocek with mandolin and clarinet instead of blaring brass, and a tune closer to Jerusalem than to Sarajevo. There's Harvest Dance, based on a crescendoing walk down the scale; Water Dance, with an absolutely ferocious outro, and Hungarian Waltz, which in a split second morphs into a blazing dixieland swing tune fueled by London's trumpet. Yet the best songs here are the quieter ones. The title track is basically a hora (wedding processional) that builds gracefully from a pensive, improvisational intro to a stately pulse driven by Aslan's majestic bass chords. There's also Equal in the Eyes of God, which reaches for a rapt, reverent feel; Sunflowers at Dawn, which klezmerizes a famous Erik Satie theme; The Lonely Dancers, a sad, gentle Russian-tinged waltz, Statman's delicate mandolin vividly evoking a balalaika tone; and the epic, nine-minute Night Journey, glimmering with suspenseful, terse piano chords, tense drum accents, allusive trumpet and finally a scurrying clarinet solo.

Davidson may be a limited pianist, but he's self-aware – his raw chords and simple melody lines only enhance the edgy intensity of the tunes here. That he's able to blend in with this all-star crew affirms his dedication to good tunesmithing, keeping things simple and proper, as Thelonious Monk would
On the Road Of Life
By Fernando Gonzalez
Those who know pianist and composer Roger Davidson's work in classical choral music, jazz, Brazilian music, and tango, might be surprised by On the Road of Life, a recording of original songs in klezmer style.
Yet a closer look, and a closer listening, reveals logical, perhaps inevitable, ties.
There are ancestral reasons. But there are other familiar echoes in the music too.
klezmer is an instrumental music tradition of the Ashkenazi Jews of Eastern Europe. It's a mostly festive music, originally performed for dancing at weddings and other joyful events. It is also an itinerant music and, as such, it has a protean, ever-changing sound, adopting instruments and musical elements from whatever style happens to be played at the temporary home. It's a generous music, full of  pathos, humor, and life.
It shouldn't surprise then that for Davidson -- born in Paris to a family with American, French, and German roots, raised in New York, and curious since childhood about the big world outside – klezmer might suggest both, honoring old bonds but also a world of possibilities.
"This music comes from a very deep place within me," he explains. "It's part of  my heritage. It's in my soul, in my blood. It's very natural for me to write music that sound like this. And it's very natural for me because, in essence, it's something I've been doing for a long time without even thinking about it."
On the Road to Life is not a traditional klezmer music recording.
For Frank London,  trumpeter, bandleader, and the album's arranger and producer,  "On the Road of Life represents the sound of klezmer distilled through Roger Davidson -- and he listens to Russian music, tango, Israeli folk music, klezmer. He has a lot of influences, and he wrote a beautiful book of songs. "
"Is this a traditional klezmer album? No," says London. "You have all the instruments of a traditional klezmer band, and the players know the tradition. In fact , you have some of the real masters of this music on this recording, musicians totally fluent in traditional klezmer, but who also brought a lot more to the table and could play the different things each song called for. And we put ourselves into this music to make it a living thing, not a museum piece. What Roger has created is part of contemporary tradition – which is a lot broader than the old tradition."
In fact, the music in On the Road tof Life draws from, and alludes to, a broad range of sources.
The title track is a slow hora rhythm -- hora being a 3/8 dance typical of klezmer music.  But "Dance of Hope," a bright track in a lively 7 /8 pulse,  " is not traditional klezmer. But that doesn't mean that there aren't klezmer bands today playing things in 7/8, " explains London, a leading major figure in contemporary klezmer and member of  The Klezmatics. " 'Hope' really comes from the Balkan side -- except that melodically and modally is totally klezmer."
"Sunflowers at Dawn" has a march-like pulse, yet at times it also evokes the quirky Middle Eastern ambience of Erik Satie's "Gnossiennes."
But according to Davidson,  this is a piece " heavily influenced by Hungarian music. That's why we have the cimbalom (a hammered dulcimer). The predominant sound in this recording is Hungarian. I was influenced a lot by Hungarian music in many of these tunes."
But then, "The Lovely Dancers," which features Andy Statman on mandolin, improbably suggests an old-style tango waltz -- a feeling underscored by Pablo Aslan's phrasing on his bass solo.  The song, however, "was written originally for an English country dance community," says Davidson. "And it was played a number of times at folk dances."
"Moscow Dreams," another elegant waltz, also hints at tango, something that hardly surprises London.
"You know that Roger has a strong tango influence. So it would be weird if the music on this recording didn't have some of that," he says. " But then, tango in the 1930s was the most popular music in the world,  and you can say it sounds like tango but I'd argue that it sounds like a Russian tango or a Yiddish tango. It sounds like tango filtered though the Jewish-Russian experience in the 1920s and 30s."
And "Harvest Dance," anchored by a snare drum that gives it an initial military march feel, is actually based on an Israeli folk song. "I've heard  a lot of Israeli music," explains Davidson. "And the early Israeli folk songs come from Russia, the Ukraine, and Eastern Europe, where of course, the klezmer tradition started."
Davidson is a prolific, restless player and composer. He has already explored several music styles, and there is no doubt that he will follow his curiosity and passions down a few more unexpected paths yet. But he will be challenged to find a musical setting as welcoming, inclusive, and open ended as he has created on "On The Road to Life."
He was talking about a particular song, but just as well he could have been discussing this recording when he said: "The feeling in it is of a journey,  a journey that never ends, a journey of continuous learning. That's the road of life."
Fernando Gonzalez is a music writer and editor based in Miami, FL.